My first Portlandian Saturday rolled around, and I had the biggest of plans. My original POA had been to head to Skamania County (what a rapid name) and take in the delights and wonders of The Bigfoot Bash n' Bounty. That's right; I was heading in search of Bigfoot – or at least a bunch of cheesy imitations and gimmicky tourist souvenirs. It shouldn't be too hard to get there, I thought. After all, this was America.
Oh, how wrong I was. I spent HOURS Google mapping, Amtrak-ing, Greyhound Bus-ing every which way i could think of online the night before, desperately trying to work out a public transport route to get there and back. Skamania County was in Washington, Oregon's neighbouring state, but it might as well have been in the Australian Outback. There was no way in the laws of physics I was going to make it. So after much deliberation, I had to abandon ship. In an ironic twist, the Bigfoot festival was proving to be just as inaccessible as the creature that inspired it. Bastard.
When I awoke on the Saturday morning at 6.30am (THANKS JETLAG) I decided that today was the day I would head to the RV & Motorhome show in the Portland Expo Center. As trips go, this would prove to be the easiest peasiest journey ever, compared to the epic journey of the backroads and side-roads that the Bigfoot Festival would have conjured up. A friend had suggested Craigslist for ride-sharing, but I vetoed the crap out of it because NO FUCKING WAY ARE YOU KIDDING ME THEY STILL HAVEN'T FOUND THE SERIAL KILLER WHO'S NAMED AFTER IT SO I THINK I'LL PASS OKAYTHANXBYE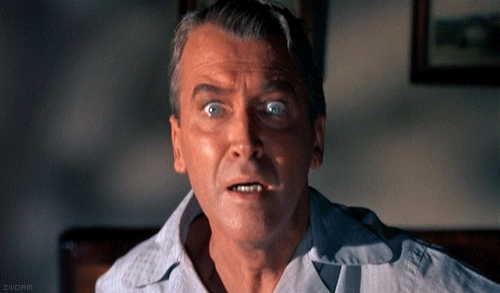 By this stage I was getting used to the MAX (the Portland version of the LUAS), and hopped on it & headed to the Portland Expo Center, where my eyes were treated to some of the maddest-looking yokes that ever graced a road. I was extremely disappointed to find out that for all of their hidden sections and expanding compartments, not one single RV turned out to be an actual Transformer. I wish someone had told me at the beginning, though. I'd spent a full fifteen minutes chatting up this rather hunky red, blue & chrome motorhome in the hope that it was Optimus Prime having some chill time. Alas, it was not meant to be. However, the guy sitting behind the wheel in said motorhome now thinks he has a sleazy Irish girlfriend; so, there's that, I suppose…
I was sort of hoping for a more rustic affair, packed with a load of motorhome enthusiasts named Dale and / or Earl strolling around in all their Sunday camping finery, smugly showing off their pride n' joy while their wives Martha or Darlene tut-tutted and left them to it. Nope. It was a giant venue full of the newest and shiniest that the RV world has to offer the discerning retired whoever who has $60k and upwards to chuck around. It was still very cool to check out though. As quaint as it sounds, there's no way on this green earth any one of these monstrous vehicles could ever negotiate Irish country roads, they were wider than two high-rise car park spaces. These yokes were definitely made for the wide open American road. Looking inside them, I realised they were nicer than some houses I've been in. Them Yanks take their driving & camping holidays seriously.
There were still some camper vans that hearkened back to a bygone age with the classic VW hippy vans getting a nod from an American company who had bought the license from Volkswagen and so went ahead and made some really cool small VW-inspired vans, complete with retro interior. I TOTALLY wanted one.
The high point of the day was when I got chatting to an Argentinian RV salesman who, when I told him I was Irish, said to me "Ah the Irish are cool, I've got a few friends from there – we hate the Brits as much as you guys do." I leaned in and whispered "Falklands?" and he nodded, smiling. "Got it in one!" We parted ways, laughing heartily and muttering obscenities about Thatcher.
So ended my day trip to the world of RV madness. I was exhausted by mid-afternoon, having been walloped upside the head by a jet-lag shaped baseball bat, which was how I ended up getting my bearings all mixed up and going waaay too far on the MAX line that was supposed to take me home. I wasn't too stressed about it, I didn't have anywhere in particular to be and sometimes it's nice to get lost in a place, sometimes weird and strange things happen. Which is precisely what did happen.
I eventually worked out at which stop I had to get off, so I waited for the next train to arrive. This being Portland, it was like five minutes, bless 'em. No sooner had I gotten on the Orange line back the way I came, when, at the next stop, who should get on but Colton McBride, he of the gentle Goth persuasion I wrote about in my previous post (click here). Given the randomness of me ending up where I did and how big a city Portland is, I was genuinely surprised at the coincidence. He looked the exact same, apart from being makeup-free. He also seemed a bit more 'with it', and didn't recognise me at all, even when he sat across from me and asked if this was the Orange line. I decided to leave him be. As 'with it' as he was, he still clutched his Victorian china doll reverently, fixing her hair and her dress, making sure she was neat and tidy, chatting with a woman who asked him where he'd gotten the doll (nothing surprises me here, it's Portland) and telling her he'd found her in a thrift store for $3. Fair play to him.
I didn't push to remind him that we'd met, I just answered his questions about which train it was, and he smiled and went back to making sure his doll was looking presentable. I took a sneaky pic to prove that I'd met him again so that when I wrote about our second encounter I'd have proof that life can be very odd sometimes, and my wondering about the welfare of Colton had somehow prompted the Universe to put him in my pathway once more so I'd see he was doing okay. The fact that he had no makeup on told me that at the very least he'd had an opportunity somewhere to clean himself up, so maybe he wasn't as badly off as I had initially thought. But who's to know? At least I got to see him one more time. Cheers Colton!
(tune in next time, when I laze around Southeast Grind thinking about stuff, then I visit the largest bookstore IN THE WORLD)