After all the craic of Saturday, where I went to the Edinburgh Dungeon and made a new pal, I was all set to rock out the door on Sunday to hop on an open-top bus and go Full Tourist around the city. I was pure excited, having visions of dressing up like a victim in an anti-mugging campaign; neon fanny-pack, Edinburgh Castle novelty baseball cap, my passport in a stupid-looking yoke around my neck, and my phone in a clip belt. Alas, this unnerving vision of sexuality was never to come to fruition – for two reasons.
The first being that when it comes to weather, the 'Burgh can be a temperamental finicky bastard, so grey skies and wetness in the air were all around. The second reason being that I was completely wrecked. I seem to have a very short shelf-life for the outside world, and it gets shorter depending on how I am in myself. When I'm out, I enjoy every minute, and do my best to soak up the experience of whatever has lured me from the comfort of a couch-fort and a computer screen. But after a while I reach a very definite point where my brain turns on a dime, and the urge to run screaming back indoors is almost a physical one.
It's a strange sensation to explain to those who don't suffer with mental health issues. Christ, it's difficult to explain to myself at the best of times. It's not a panic attack as such; rather it can feel like the energy level bars on a video game screen depleting into the red and you've limited time to get back to base to recharge, or it's Game Over. It comes out of nowhere, but it makes its presence known. It has no real logic, but your physical brain tries to attach it to something tangible to try and make sense of it. Which, cruelly enough, adds to the weight on your shoulders. I'm aware enough now (thank the Gods) to read the signs and know when to tap out of a situation and retreat to base camp where possible. Jaysus, I'm very high maintenance. It's all a bit of a cunt really. But, I digress.
So after being sensible and staying in on Sunday and, as my sister says, 'having a serious chat' with myself, I woke up on Monday seriously excited to be getting tattooed for the day. There's nothing more handy at keeping you in the present and worry-free than sitting for almost seven hours while someone etches ink of many assorted colours deep into your skin with needles. It's not for everybody, I'll give you that, but God I fucking love it.
I was greeted at the door of a gorgeous Georgian building just off Princes St by one of the coolest guys I've ever seen. David Corden, one of the most talented tattoo artists on the planet, is working out of his home studio while he gets ready to open his shop, Semper Tattoos & Piercing, in the next couple of months. Big smile, all style, he grabbed me in a massive bear hug and introduced me to Michelle Maddison, the unbelievably talented woman who was going to be using me as a human colouring book for the day. She normally didn't work Mondays, she told me later as she worked away using pretty much every gorgeous colour on the spectrum on my upper arm, but my subject matter was what sold it. "It was Jem And The Holograms, how could I not?" she laughed.
We were kept company outside the sterile studio area by Dave and Kelly's French Bulldogs Chopper and Bronson. A pair of four-legged, big-eared happy-out goofy legends who loved hanging with humans who gave them loves and attention. I loved them! We had Netflix on in the background while Michelle worked, and she gave me Dealer's Choice, so just for something to focus on when the pain got a bit iffy, I stuck on some Alan Partridge. Not my smartest move. Can't be laughing while someone is doing some precision-level permanent needlework on your skin. Thankfully, Michelle is steadier than a neurosurgeon, and I'd seen all the episodes before, so it was less of a guffaw and more of a knowing chuckle to myself.
In the end, I broke my own personal sitting record for getting tattooed. Previously having sat for three and a half hours at a time for larger pieces, this one clocked in at a whopping six and a half hours. I was very glad of the Mars Bar I'd scoffed just before we began. I was quite proud of myself, but I think I've found my limit now. By hour six I was sweating and drawing inspiration from Tyler Durden in Fight Club and trying to find my cave and my power animal, who was hopefully a cheeky foreign-sounding meerkat armed with a cold water spritzer to douse my arm and bring sweet relief.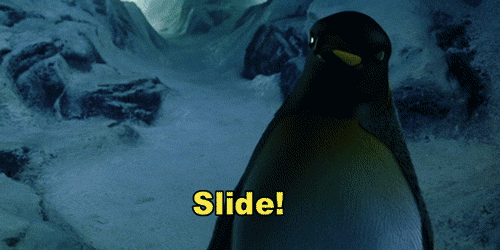 By the end of the session, I was rewarded with the most colourful, awesome eye-catching tattoo on the planet. It's a tribute to my childhood in the Eighties, and my adoration for Jem And The Holograms, which, to me, was the ultimate feminist cartoon for young girls. Who needs Girl Power when you had Synergie and could fool your fella into two-timing you just by wearing extensions and giving him a different name? (Poor Rio. Mensa was never going to have his number on speed-dial, that's for sure.) Michelle is one of the coolest, most lovely people I've ever met, and her eye for colour is almost painful, it's so beautiful. She has a blog of her own talking about her tattoos and showing her work, as well as detailing her experience of upping sticks and moving to Edinburgh to start a new life for herself, with all the perils and pleasantness and pitfalls in between. Click on my Jem tattoo pic below to head over to her fantastic blog.
In a side-development, I discovered that both Dave and Michelle were both massive fans of the artwork of my first cousin and veritable Instagram royalty Morgan, whose Instagram profile (@c0dex) is a showcase of some of the most gorgeous animation-style artwork you're ever likely to see. Fucking hell, this Interweb is small. But mighty. Check out one of her awesome drawing pieces below:
That night I headed back to the apartment, with an arm twice its normal size but a hundred times more colourful. I've always hated my upper arms, they're the features guaranteed to ruin my enjoyment of any pictures where they inadvertently show up. Why would I draw attention to them so, I hear you ask? Well precisely because I hate them. Why not paint them with something that brought me so much joy as a child and turn that hatred on its head? It's a lovely experience to look into the mirror and instead of feeling despair at my shape, feel happiness and remember the excitement of getting up at 7am on a Saturday morning as a kid to watch a girl band kick ass and make me feel like I could do it too. It's not for everyone, this business of getting inked, but it's what does it for me.
I find myself going into an almost meditative state, getting in 'The Zone' while you and the artist reach a certain level of peace and quiet as the picture starts to take shape…which Michelle and I then smashed to smithereens by reading the holes off various exes who had done us wrong and comparing horror stories. It was fantastic.
And with that, my last night in Edinburgh was upon me. Without knowing it, my friends Bryan and Mags had given me the gift of a proper break away from the hustle and bustle of everyday life, and I'd been able to assess some stuff and sow the seeds of ideas and plans for the future on a professional and personal level. To me, that was priceless, That, and I had the company of Arthur, the cuddliest and most affectionate cat in the United Kingdom. I'm very grateful to know the people (and animals!) that I do. They're the cat's pyjamas, so they are. (I'm not sorry for that)
All excited and gooey from tattoo juice, I wrapped my arm in cling-film (unpleasant and a complete head-wreck for the night) and threw myself head-first into a fitful sleep. For I had one more Edinburgh adventure ahead of me the following morning….
Tune in next time for another instalment of J-Ro adventures!
<3