If there's one thing that I absolutely love, and I haven't done enough of, it's travelling solo. Don't get me wrong, group holidays or taking a road trip with pals are great craic in their own right, but if you want to know yourself, I mean really know yourself when you're not surrounded by all the people and things that define you back home, then head off on your Tobler somewhere for a few days, preferably somewhere you've never been before, where hardly anyone knows you. I say 'hardly anyone' because God knows, this social media-ridden planet can be tiny.
There's something really nice about having an city to yourself, on your own schedule, at your own pace. It's very self-indulgent. I guess it's because I've been single in my adult life for so long (don't feel in the least bit sorry for me, I'm only killing time until Tom Hardy gets that vial of blood and personal dating profile I sent him). Years ago, I decided that I didn't want to wait around until I had a partner to go on mini-breaks and other adventures. Good thing really – otherwise I'd have mummified myself out of sheer boredom.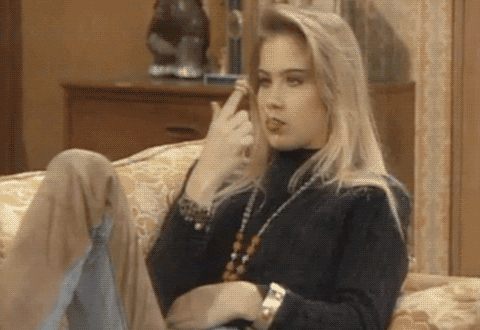 Now to date, my solo trips have been few and far between – and fairly local. Apart from that ten-day trip to Israel five years ago, but I'll save that for The Book. The UK and Ireland have been my go-to destinations, and I've played it safe. There's always been people I know within a text's distance. This time the chance came up to be in Edinburgh for over a week in the form of cat-sitting for two really good mates who were coming back to Ireland for a visit, so off I went. Lucky for me, this cat is the best of craic – all he's missing is opposable thumbs and he could look after ME for the week. One smart cookie, is Arthur.
I've been to Edinburgh twice before with friends and seen a few different sides to the place, all of them really cool. Unfortunately for my waistline, but fortunately for my sense of direction, I use restaurants and anything food-related the way Google Maps uses red pins. So when I arrived in The 'Burgh, I had a calorie-based sixth sense about where to go and what to do. Plus, it's probably one of the best cities ever to get lost in, because it's jam-flippin' packed with mad stuff like history and shit. I love me some history…
So in went the earphones and on went the shades (just so I'd look like I was pure one of the locals and not a – *GASP* – tourist.) I strolled around the main streets and lanes, hitting up Gregg's to get something pastry-ish and drowning in fondant icing, and my disguise as a local was complete. I gave the game away a few times up around the Castle when I stood still to take pics and fought the urge to hug identically-dressed elderly American couples who stepped off giant shiny tour buses nearby and just scream "IT'S SO FUCKIN COOL!" Instead I fought the urge to tell them all that Sean Bean lives there and actually dresses like Ned Stark all the time in real life. I probably should have acted on that urge. And filmed it.
In between being an Agony Aunt and a cat-sitter, I explored bits of Edinburgh I hadn't had the chance to. I also found the most brilliant vintage boutique and hair salon called Miss Dixiebelle's just up the road off Prince's St, and they fixed my neglected dejected mop of misery and gave me back a bangin' set of Bettie Bangs. I was born again, in the light of flamingo wallpaper and rockabilly tunes. What a time to be alive!
On my first day a-wandering during the week, I'd gone completely arseways direction-wise, getting everything mixed up and thinking up was down. Normally I'd have been murdering myself for being such an idiot, but because I had given myself permission to enjoy the trip and treat it like a holiday, I actually found it quite liberating. So, thanking the Gods above and below for the good weather, i just began strolling. I saw this vintage shop that took my breath away. It was like an Aladdin's Cave, where I seemed to suffer serious sensory overload. Such colours, and stuff and things and petticoats and lovely bits… *sigh* I basically wanted to do this the entire time I was in there:
This veritable Vintage Nirvana was Armstrong's in Grassmarket, and I want ALL THE THINGS in there. That's if they let me back in after the noises I made when I clapped eyes on a frilly blue vintage dress, and the worse noises I made when I realised even my left arm wouldn't fit in the waistband.
The retail experience, I won't bore you with. But suffice to say I got some things. Frocks for two weddings, so my one specific mission was accomplished. Some bits I got hold of can be seen on my Instagram, and wait until you get a load of the Bettie Page figure-hugging dress I got. I've never felt more sexay, and that's saying something since I've put on a truckload of weight the last year. That'll be up in a few weeks when the wedding bash is upon us. SERIOUSLY. Best dress ever.
Today (Saturday) I decided to head to The Edinburgh Dungeon by myself, Billy No-Mates that I am. Figured I may as well commit to being creepy Forever Alone girl. Great craic altogether. The feckers put me in a cage in the torture chamber. Sound. However I got chatting to one of the staff members while we waited to begin the tour, and when I went in for the official pic, Stevie (my new bestie) was only mad to get in on the action. So in he hopped, and he became my accomplice. By the time our tour was over and I went to get my picture souvenir, I was famous. The lads working told me they had a great laugh when they saw the pics of their mate and some mad Irish one waving an axe and acting terrified on a boat. I got a keyring, so now me and Dungeon-Stevie (totally his name now) are immortalised forever, bound by plastic and metal.
So now, I'm flippin' wrecked, but clear-headed and happy at the same time since I can't even remember when. So tomorrow, I'm buying into the whole tourist thing proper-styles, and getting on an open-top double decker bus for a big sightseeing tour all around the city. Can't fucking wait! I'll doll myself up good and proper so I'll stick out like a sore thumb sitting with all the couples in matching windbreakers and fanny-packs; a goth among the pigeons.
Then on Monday – I'm getting tattooed. YES…
On Tuesday, because life is awesome – I'm going to get a book signed by the legend that is Amanda Palmer. My mission is to get a selfie with her to add to my collection. Well, it's more a pair of pics than a collection, but hey. You gotta start somewhere right?
Tune in for Part 2 in the next few days! It's gonna be a good 'un….